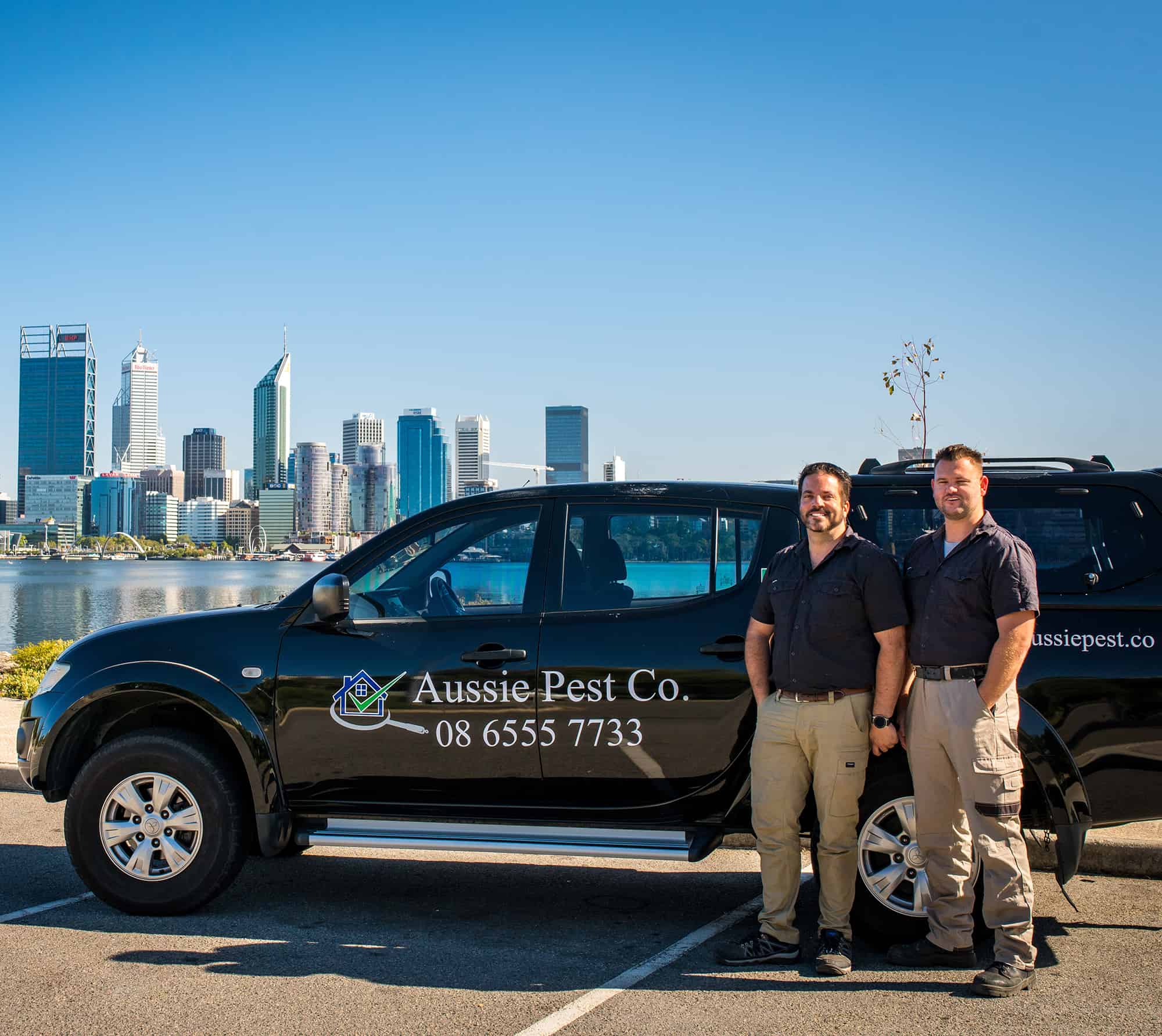 We are dads, we have kids & pets too!
Rid your home of ants today with Aussie Pest Co!
Ant Infestation Signs to Watch
Apart from actually seeing the ants, there are a few other indicators of ant activity. It is best to be cautious if you observe any of these indications. For a free, no-obligation ant pest control quote, contact Aussie Pest Co.
What To Do If You Think You Need Ant Pest Control
It can be very alarming to discover ants. Calling us for ant treatment should be your first course of action if you discover your ant infestation is growing out of control. You must consider these options while you are waiting for your ant control treatment.
Aussie Pest Co's Ant Treatment Process
Here's what to anticipate when it comes to pest control if you've never had an ant treatment or inspection before.
01
Get Your Quote For An Ant Inspection
Our professionals will first evaluate your entire house from top to bottom, ensuring that they inspect every important place, including the garage, closets, kitchen draws and other storage spaces. To give you an exact price and propose the finest ant pest control options for your case. They will then inform you of the situation and discuss your options to move forward.
02
Choose When You Want Your Ant Treatment
The Aussie Pest Co team will arrange a treatment day and time that's suitable for you once you give us the go-ahead to begin the pest treatment. Once confirmed, you will just need to ensure that your property is prepared by moving items away from external walls and the garage.
03
Beginning Your Ant Pest Control
We will come at your designated booking time on the day of your treatment. We begin by removing any nests using the safest techniques, sealing any gaps, holes, and fractures to protect against pests. Next, we take additional care to only utilise treatments that are safe for your family and pets as well as the environment while we treat the area around the property and its surroundings. We work quickly, amiably, and effectively to respect your time without sacrificing quality. Additionally, you receive a report detailing the services provided as well as a list of simple steps you can do to prevent pests from returning.
04
Utilise Our 3 Month No Pest Guarantee
After your ant control treatment, you can expect to hear from us to check in and see how it is going and to verify the treatment has successfully eradicated insect infestations. If there are any issues within 3 months feel free to give us a call we will ensure the problem is solved.
Get in Touch With Aussie Pest Co For All Your Pest Control Needs
Anyone who owns property doesn't want to deal with an ant infestation. It's crucial to use routine pest control services if you want to keep these pesky intruders off your residential or business property.
Our staff at Aussie Pest Co have implemented pest management strategies throughout Perth. There is no better group you can put one of your most valuable assets with.
While home remedies can be an option for some people, the ant colonies can come back. For a more permanent solution, make sure to contact experts specialising in ant pest control. At Aussie Pest Co we also have a 3-month guarantee to make sure the ant treatment plan works for your property.
After your treatment, we will leave you with some handy hints to prevent future infestations from returning to your property.
Professional exterminators will use a variety of ant control methods tailor-suited to your property to get the best results for you and your family.
The best option is to call a professional exterminator as soon as you notice ants getting inside your property. The sooner it's caught, the easier it'll be to implement ant pest control options to get the best results.
Sometimes tracking down an ant nest can be more difficult than you think. But you will usually see signs that can lead you to their nest. These include:
Follow their trail - ants follow a pheromone trail to get to and from their hive. A trail may lead you directly to them
Look for dead ants - the nest might be nearby
Keep an eye out for moisture - ants need damp areas to survive, so finding spots that suit the ant's conditions like damp wood might lead to the ant's nest
Many different ant species can be found around the larger Perth area. All of the species found below can be treated with a pest control service.
Fire Ants
Coastal Brown Ants
Bulldog Ants
Black African Sugar Ants
Pennant Ants
Black House Ants
Argentine Ants