Pest Control In Perth
Putting families, health & safety first while being environmentally responsible.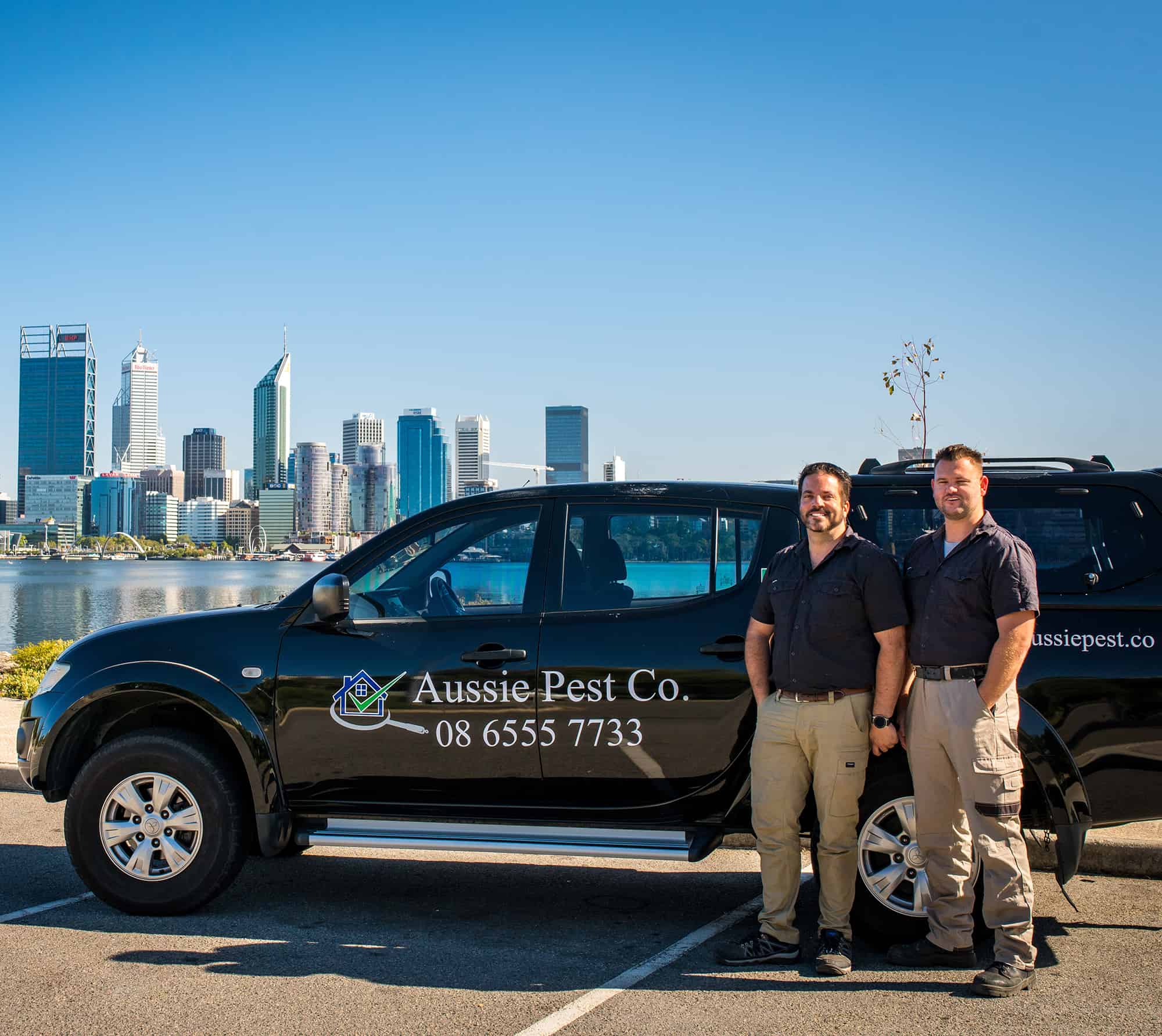 We are dads, we have kids & pets too!
Unwanted pests like cockroaches, ants, rats, and more can cause serious damage to your home and pose health risks to your family and pets.
We assesses each commercial site, taking into account the environment and risks, to create a tailored pest control plan using the latest technology and bespoke solutions.
At Aussie Pest Co, we specialise in advanced termite solutions and pest control, employing cutting-edge techniques to safeguard your property & ensure a pest-free environment.
Rid your home of pests today with Aussie Pest Co!
Your Perth Pest Control Experts
Aussie Pest Co is here to make your home safe and secure from any unwanted pests. With a focus on protecting the health, safety, and environment of people in Perth, we're making sure you don't have any unwelcome critters showing up unannounced.
We offer both residential and commercial services to the Perth and Peel region to ensure that your pest infestation is put under control as soon as possible. Whether you're after an annual pest inspection or require a more complex pest management strategy, our team is here to help.
Call us or request a quote online to get started.
View Our Range of Pest Solutions
Keep Pests at Bay With A Pest Inspection
It's easy to brush off pest inspections as something that can wait another day. After all, if you haven't seen any pests yet, why bother checking?
But the truth is, regular pest inspections are crucial to maintaining a healthy home or business.
Many pest species are small and elusive, hiding in dark corners and only coming out to feed at night. By the time you spot a pest, there could already be an infestation. Even if you haven't found any signs of pests, it's worth booking an annual inspection just to be safe. At Aussie Pest Co, we make pest inspections quick and easy.
Don't wait until it's too late - call us today to book your inspection and keep your space pest-free!
Talk to Aussie Pest Co For Perth Pest Control Services
At Aussie Pest Co, we offer top-notch pest control services to keep your home free from any unwanted guests. Our team of friendly and experienced professionals are equipped with the latest tools and techniques to safely and effectively eliminate any pests in your home.
Don't wait until the problem gets worse, take action now and book a pest control service with Aussie Pest Co.